A dare conferma della notizia è il lead grafico Kevin Todisco, commentando il post di un utente su reddit che ha estratto delle informazioni dai file interni del gioco:
Won't be available right at launch, unfortunately. No timetable to announce at this time. Stay tuned though!

— Kevin Todisco (@kevintodisco) September 22, 2021
"Non sarà disponibile subito al lancio, purtroppo. Nessuna tabella di marcia da annunciare in questo momento. Restate sintonizzati però!" Purtroppo una data precisa in cui verrà rilasciato l'aggiornamento non è ancora disponibile, restiamo in attesa di aggiornamenti al riguardo, ma a quanto pare sembra confermato che il DLSS Nvidia verrà comunque implementato poco dopo l'uscita sul mercato.
Supporto UltraWide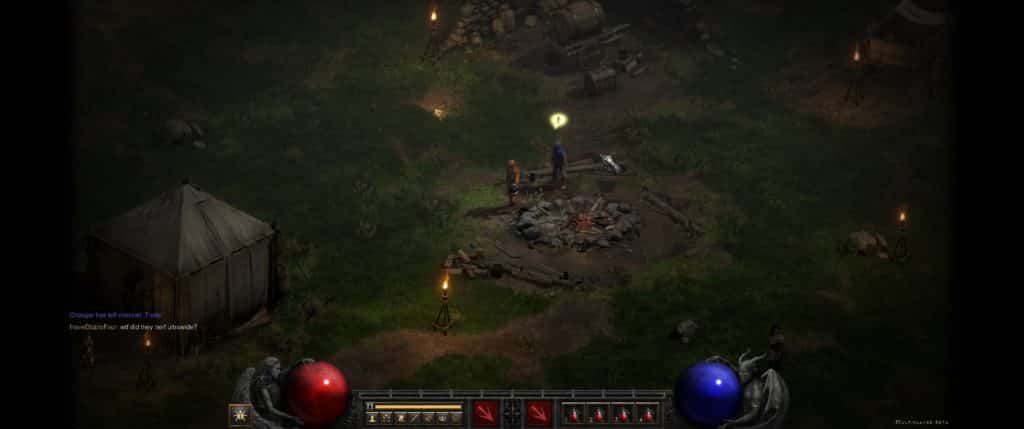 Tra le altre caratteristiche che non saranno presenti al lancio del gioco c'è anche il supporto per la risoluzione 21:9 Ultrawide. Blizzard ha deciso di non implementare il supporto all'ultrawide per Diablo 2 Resurrected, ma di mantenere l'aspect ratio a 19:9  in modo da non squilibrare troppo il titolo. Blizzard ha spiegato che prima stavano considerando il fatto di inserirlo, ma hanno abbandonato l'idea per preservare l'equilibrio del gioco.

Blizzard
L'intelligenza artificiale non riesce a "percepire" il giocatore e quindi ad attaccarlo. Inoltre, i giocatori con monitor a 21:9 possono mettere troppi mostri nel loro range, il che va oltre ciò che avevamo pianificato. In altre parole, l'IA non riuscirebbe a rispondere agli attacchi, rendendo la vita facile a chi possiede quei monitor.
Per evitare che qualcuno potesse avvantaggiarsi di questa situazione e rovinare l'equilibrio di gioco, è stato deciso di utilizzare una ratio di 19:9, il massimo per l'IA del gioco. Chi vorrà utilizzarlo si ritroverà con delle barre nere aggiuntive ai lati per colmare la differenza.